Today, Google seems to have become an integral part of our lives. From finding what to eat today to how to confess effectively or the secret to making money, it is searched on Google.
Not only that, in the race of standard website design SEO, promoting online brands, this search engine also plays a key role, deciding the ranking that appears when the website when users perform the search operation.
So, do you know how to pamper Google to help your website rank high? In this article, we will give you 4 tips to make your website easy to find on Google.
Declare your website with Google
You think Google knows all? True but not enough. Because Google also has some limitations in finding new websites and articles. The downside of this restriction is that if you follow naturally, it takes a lot of time, your website will be found by Google. But there's good news, you can proactively declare your site to Google. Google Search Console will help you do this quickly and effectively with just a few simple steps.
Implement a backlink campaign
After actively declaring to Google, you must immediately implement a backlink campaign. In the news articles on the website, you should suggest adding a link to refer to the articles with related content. In addition, when sharing information about websites on social networking sites (Facebook, Zalo, Instagram, Medium …), do not forget to insert the website link. When you build a system of hard links that will create a certain reputation for the website, Google will easily find new URLs and index them. On the other hand, readers will be suggested more information for reference.
Select the right keyword
Surely you've heard the keyword many times, right? A highly appreciated keyword is a phrase of 3-5 words. If you find keywords that match what people are searching for, Google will understand that your business website is a good candidate for users, and will be given a high ranking priority.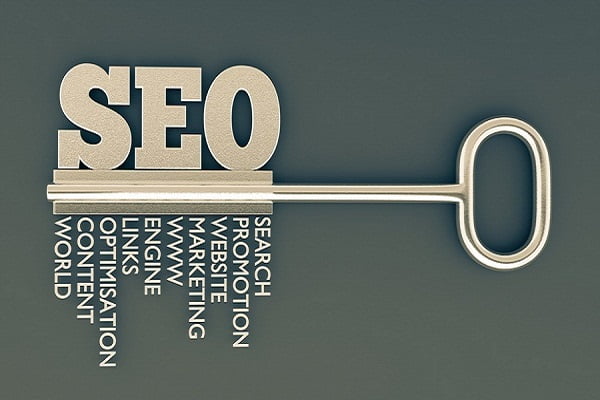 Optimize meta tags
Do you know this information yet? The meta tags (meta description) are also listed by Google in the list of criteria for website ranking. This is the section displayed below the title (the blue text in the image below). According to a certain rule (which probably only Google knows), the length of this meta is often changed. If this meta length was from 230 to 386 characters in the past, in June 2018, it was reduced to 130 characters. To keep up to date with these changes, you need to regularly read the news.